Introduction
Here today we will talk about one of the most discussed and money-minded characters of the anime that has been on the top of the charts since its release. The anime with the most awaited sequel and the most shipped and crossed characters according to the fans. The anime is titled "Jujutsu Kaisen". It is a fictional and sorcery-related anime by "Gege Akutami" with a bunch of cool characters that the audience admires and follows in their real life. Moreover, The anime has one of the best animations and fighting styles. In addition to it,  Jujutsu Kaisen has one of the most unique storylines and character setups. In this article, we are going to talk about Jujutsu Kaisen and one of its important and lovable characters, "Mei Mei".
Mei Mei: A Quick Brief About Her Character
She is one of the most mysterious characters in Jujutsu Kaisen. Mei Mei is an independent worker and works only for money! She is a grade 1 Jujutsu Sorcerer. She is also the older sister of "UI UI" and a Senpai or senior to "Satoru Gojo" and "Suguru Geto" at Jujutsu High. she uses a Cursed Technique called "Black Bird Manipulation".
Mei Mei: Is she a Gold Digger?
Many of the fans believe that she is a gold digger as she is shown dealing with money in almost all of her scenes in the anime. She most popular scene is where Gojo Satoru is trying to find the traitor and then sends an enormous amount of money to her saying "I am counting on you, Mei Mei". Furthermore, in the scene, She receives the bank statement receipt reading out the amount and the sender's name as Satoru Gojo. However, that scene forces some of the fans to believe that she is a money-minded character. Instead of calling her a gold digger, it would be better to call her a money-minded woman. After all, none of the scenes in the anime ever showed her switching positions or becoming a traitor in exchange for money.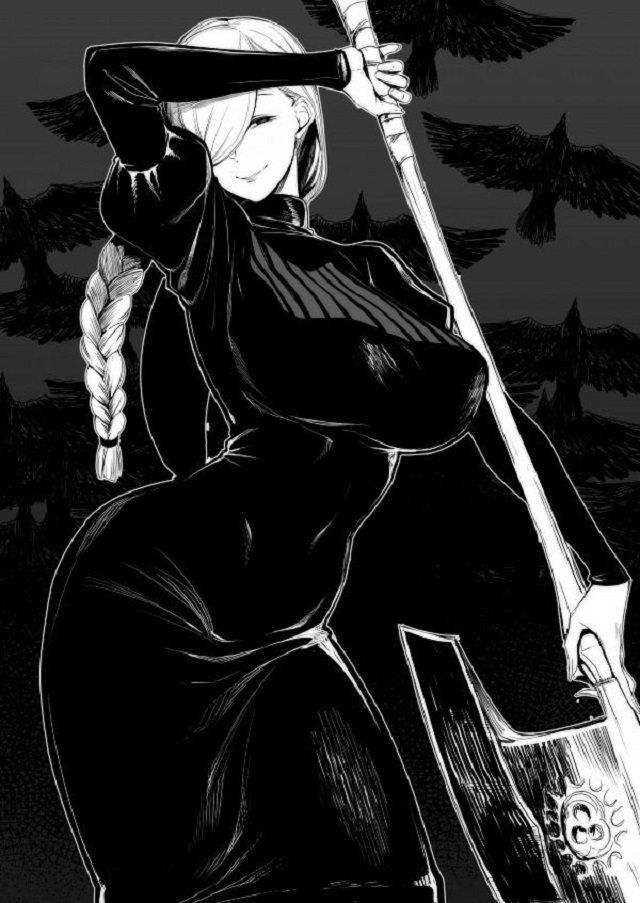 Appearance
She is a young and beautiful woman with a light peach skin tone and small but sharp dark brown eyes with slim eyebrows. She has long blue-tinted silver unobscured hairs. Normally she styles her hair into two braids, one that covers her face and the other that hangs behind her head and shoulders. This two-braided hairstyle is her preferred hairstyle during work. On the other hand, during relaxing and chilling, she either lets her hair down or she styles it into a single braid.
As a jujutsu sorcerer, She sports a dark bodysuit with a skirt attached. There are also pants underneath that cover her legs and tuck into boots of the same color. (In the anime, Her suit is purple and her boots are light brown). In 2006, She wore a suit and tie with her hair kept in a high ponytail and two parallel bangs.
Mei Mei Power and Abilities
She is a very strong sorcerer ranked as a grade 1 sorcerer but has potential even more than that. Satoru Gojo, the most powerful sorcerer once stated in the past that "He believes she is Strong". she is originally believed that she was born with a weak innate technique as it only allowed her to control birds. Hence, she trained herself to be effective without it. She crafted herself into a close-quarter combat technique. Thanks to this training, She was effortlessly able to defeat Niji Ebina, a curse user believed to be strong as semi-grade 1.
She has 3 Abilities in main that makes her one of the strongest sorcerer:
Overall Fighting Ability Including Close Combat Fighting Strategies.
Great Tactical Intellect.
Mastery in Armed Combatant.
Jujutsu and Techniques
She "Cursed Energy Manipulation". Let's get to know about it in some detail.
Great Cursed Energy – She possesses a high amount of cursed energy as a sorcerer. She trained to manipulate her cursed energy inside her body. In conclusion, she reached a limit where improving as a fighter was no longer possible. She reached her physical limit, but this also made her a master of fighting. She enhanced her physical skills by cursed energy control. In Addition to it, she possesses an innate technique that allows her to imbue crows with her cursed energy and can control an entire flock of them, from a long range.
Mei Mei's Innate Technique.
Black Bird Manipulation – Black Bird Manipulation also known as 黒鳥操術 Kokuchō Sōjutsu in Japanese. Black Bird Manipulation allows her to imbue crows via cursed energy and control them. She can control multiple birds/ crows at the same time and even from a great distance. Her technique also allows her to share the vision with the birds/ crows allowing her to see what the birds/ crows see.
Bird Strike – Bird Strike also known as 神風(バードストライク) Bādo Sutoraiku in the Japanese language is another powerful technique that she possesses. She makes a pact with the bird, forcing them to commit suicide. Subsequently, in return, the limits of the typically weak bird's cursed energy are exceeded. Hence,  Enhanced by high levels of cursed energy, the bird hurls itself at the enemy, hitting them with a devastating impact. And the impact is capable of exorcising a special grade with a single hit. Only Satoru Gojo has ever survived the Bird Strike.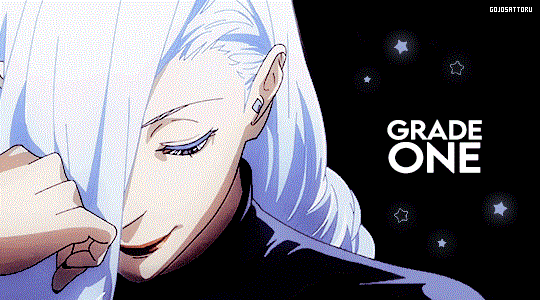 Mei Mei's Most Favourite Weapon
Her favorite weapon or we should say "Cursed tool" is a "Battle Axe". Cursed tools are normal combat weapons infused with cursed energy so that even the non-sorcerers can use them to fight the cursed spirits. Now coming back to her, her primary weapon for combat is her large, light-colored two-handed Battle Axe. The head of the battle axe is engraved with a symbol and the lower handle is wrapped in cloth. The axe itself is approximately as tall as her. Either she keeps it in a carrying case, or she makes Ui Ui hold it when she's not using it.
Trivia
Her name means darkness in Japanese.
In Jujutsu Kaisen Manga's 1st Character Popularity poll, she ranked 47th place with 163 votes.
She was ranked 27th place in the manga's 2nd Character Popularity poll.
Mei Mei then again ranked 32nd in the manga's 3rd Character Popularity poll.
Her Hobbie is to Count her Money.
Her favorite dish is Bak Kut Teh (Malaysian Food).
Her cause of stress is "Taxes".
FAQ's
Q1. What does mei mei mean?
Ans. It means darkness in Japanese.
Q2. Are Mei Mei and Gojo in a relationship?
Ans. No! She and Gojo are not in a relationship and if they are shipped together then it would be for a short time.
Q3. Does Mei Mei have any younger brother or sister?
Ans. Yes! She has a younger sister with the name "Ui Ui".
Q4. What does Mei Mei love the most?
Ans. She loves money more than anything else.
Q5. Who is stronger Mei Mei and Satoru Gojo?
Ans. Gojo Satoru is undoubtedly the world's strongest sorcerer. Which means he is stronger than her.